"Compliance is everyone's responsibility at Sonepar, everyday in everything we do" said Philippe Delpech, CEO of Sonepar.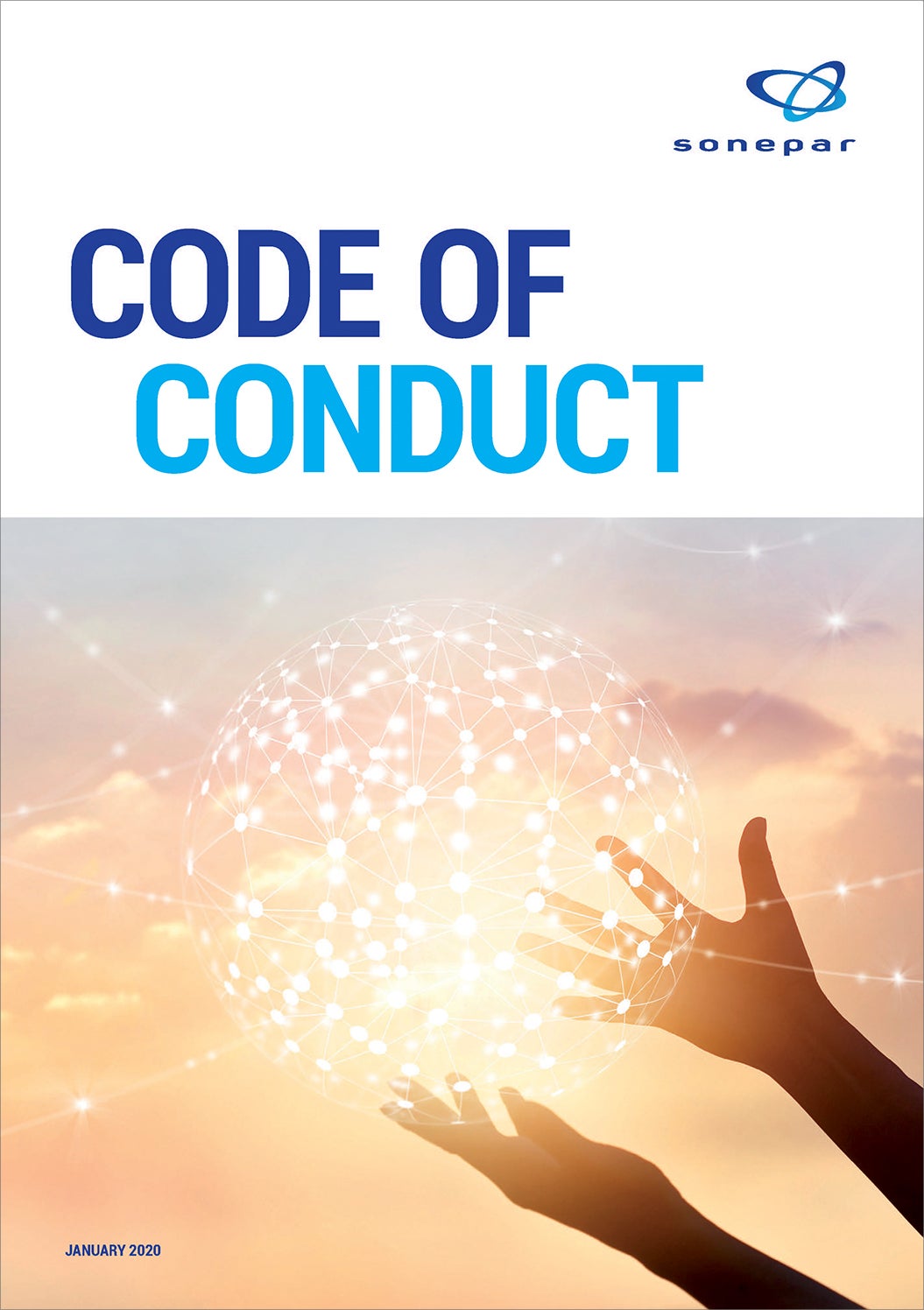 Code of Conduct
The Group Code of Conduct is the reference document for global compliance and integrity within Sonepar. It sets out the principles and rules of good conduct that must guide all Sonepar's associates in their daily business, everywhere and every day.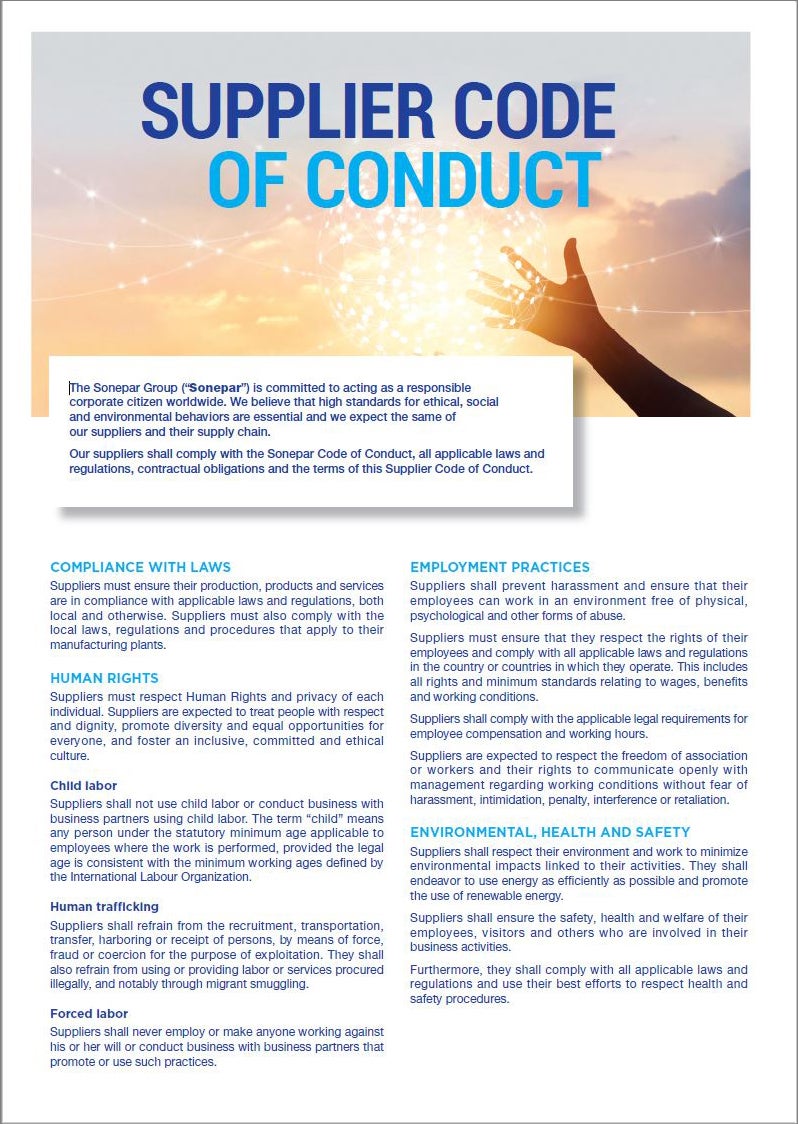 Supplier Code of Conduct
Sonepar expects its business partners to commit to the same high level of ethics. As such, specific standards are set out in a dedicated Supplier Code of Conduct and the Group has deployed procedures and tools to assess the integrity of its business partners.
Whistleblowing Procedure
Sonepar encourages every natural person, whether employed by a Group company or not, to report, selflessly and in good faith, any serious and obvious breach of law or regulation, or any threat or severe harm to the business integrity, such as acts of corruption or influence peddling, and any behavior or situation that violates the Group's code of conduct, which the individual personally gained knowledge of.
Sonepar is therefore launching its Sonepar Whistleblower Procedure ensuring the whistleblower's identity, the information provided and the identity of the person(s) involved in the reported facts remain confidential. The procedure, inclusive of a secured channel, makes it possible to communicate documents in support of the alert. The channel is outsourced, whereas assessment and monitoring of the alert are not.
Click here to access the Whistleblowing Platform: https://sonepar.integrityline.com/frontpage