Lutron: Lighting Control, Dimmers & Motion Sensors
Lutron is a renowned company specializing in lighting management, shade control, and control systems for residential, commercial, and industrial sectors. Since its founding in 1961, Lutron has been a pioneer in developing innovative technologies aimed at improving energy efficiency, comfort, and user-friendliness in illuminated spaces. Lutron's products are well-known for their quality, reliability, and adaptability to diverse customer needs. Among Lutron's flagship solutions are light dimmers, shade control systems, and lighting and energy management systems that allow users to customize the lighting ambiance while saving energy. What particularly sets Lutron apart is its ability to integrate cutting-edge technologies such as home automation, wireless connectivity, and voice control, thus offering state-of-the-art lighting control and automation solutions. Whether it's for residences, offices, hotels, healthcare facilities, or other types of buildings, Lutron offers a comprehensive range of products and services to meet lighting and shade control needs. With its commitment to innovation, sustainability, and user-friendliness, Lutron remains a leading player in the lighting management and home automation industry.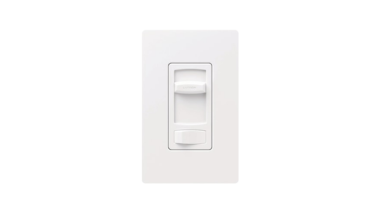 Lutron dimmers represent the epitome of sophisticated lighting control. Designed to allow you to personalize the lighting ambiance in your space, they offer an unparalleled lighting experience. Whether you want to create a warm atmosphere for an intimate dinner or achieve optimal brightness for a work session, Lutron dimmers provide you with complete control over light intensity. You can easily adjust the lighting to your liking by simply turning their elegant knob or using their modern touch interface.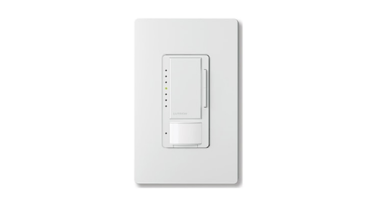 Lutron's movement detector lights are carefully designed to simplify your daily life. As soon as you enter a room, they automatically detect your presence and activate the lighting, providing you with a hands-free experience. You can forget about fumbling for the switch in the dark or worrying about turning off the lights when you leave the room because Lutron's motion detectors take care of all these tasks for you.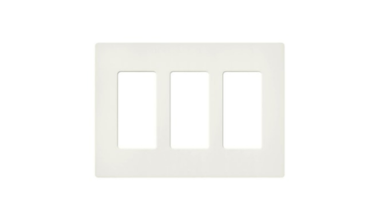 The design of Lutron wall plates is driven by a commitment to precision and elegance. They seamlessly harmonize with your switches, dimmers, and outlets, imparting a sense of refinement to your walls. Available in an array of colors, finishes, and styles, they effortlessly align with your interior design preferences, whether your style leans towards modern, traditional, or falls somewhere in between.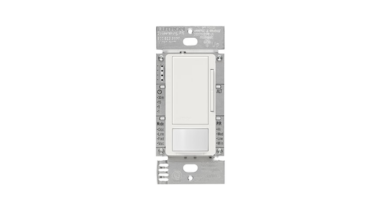 Created with a focus on accuracy and practicality, Lutron's commercial dimmers offer a way to customize the lighting atmosphere in your office, retail space, or any commercial environment. Whether your objective is to establish a well-lit and inviting ambiance for customers or to optimize task-specific lighting for employees, Lutron dimmers provide precise control. A notable feature of Lutron commercial dimmers is their adaptability. They effortlessly integrate with various lighting sources, including LED, fluorescent, and incandescent, ensuring compatibility with your existing lighting infrastructure.
Discover Lutron
Discover the captivating world of Lutron's electrical expertise, where lighting and electrical safety shine. Explore Lutron's wide array of electrical solutions, where innovation and top-notch quality come together seamlessly.