Hubbell: Twist lock, Receptacles and Pin & Sleeve
Hubbell is a manufacturer of quality electrical and energy products, providing reliable solutions across multiple markets. Founded in 1888, Hubbell has built a legacy of innovation, safety, quality and reliability in our products and way of doing business. Hubbell Canada supports many Hubbell brands, resulting in a comprehensive selection of electrical boxes, fittings, and enclosures for a variety of world-wide markets including harsh / hazardous location, commercial and residential markets. Innovative solutions for high voltage power supplies and test equipment, heavy duty cable management, industrial, outdoor, and hazardous location communications equipment.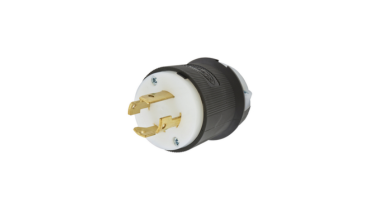 Hubbell's twist lock category offers a variety of electrical connectors that utilize a twist-locking mechanism to ensure a secure and reliable connection. These connectors are widely used in applications where the stability of the electrical connection is crucial, such as power distribution systems, construction equipment, data centers, industrial facilities, and more. Hubbell's twist lock connectors are available in different configurations, including plugs, receptacles, adapters, and cables. They provide high resistance to vibration, shock, and torsion, ensuring a stable connection even in demanding environments. Additionally, these connectors feature safety enhancements such as integrated locking mechanisms to prevent accidental disconnections.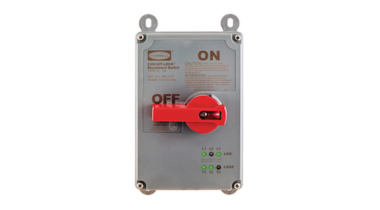 Disconnect switches are essential devices for electrical control and protection. They allow for the isolation of specific parts of an electrical system, such as a line or equipment, for maintenance work, repairs, or safety purposes. Hubbell offers a wide range of disconnect switches to meet the needs of residential, commercial, and industrial installations. Hubbell's fuse disconnect switches are designed to provide protection against electrical overloads and short circuits. They are available in different current ratings and fuse classes, allowing for the selection of the appropriate model based on specific application requirements. Hubbell's knife blade disconnect switches offer a robust and reliable solution for electrically isolating circuits. They are often used in power distribution systems, electrical panels, and control cabinets. These disconnect switches are designed for safe and easy use, providing complete isolation and quick, reliable disconnection from the power supply.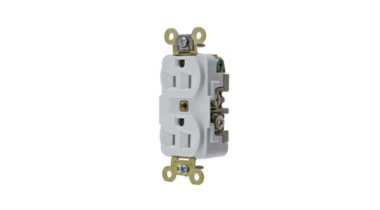 Hubbell offers a wide range of receptacles that ensure reliable electrical power in various environments. Whether for residential, commercial, or industrial use, their receptacles are designed to meet the strictest safety standards and withstand the most rigorous environmental conditions. Hubbell's receptacles are available in different configurations, including wall-mounted receptacles, floor boxes, weatherproof receptacles, and industry-specific receptacles. They are designed for easy installation and provide protection against moisture, dust, and mechanical damage. Additionally, they can be equipped with additional features such as surge protection devices or grounding indicators.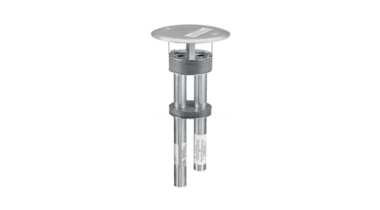 Hubbell's floor boxes are versatile electrical solutions designed for workspaces where convenient and discreet access to electrical power is needed. These floor boxes are installed directly into the floor, providing convenient access to power, communication, and data connections without cluttering the space. Hubbell's floor boxes are available in different models and configurations to meet the specific needs of residential, commercial, and industrial environments. They offer great configuration flexibility, with options such as power receptacles, USB ports, data ports, audio/video connections, and more. Moreover, they are designed to seamlessly integrate with the aesthetics of workspaces, featuring elegant finishes and customization options.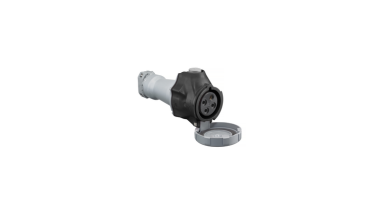 Hubbell's pin & sleeve connectors are specially designed to meet the needs of demanding industrial environments. These connectors provide a robust and secure electrical connection, ensuring reliable power supply even in challenging conditions such as oil and gas installations, construction sites, factories, and more. Hubbell's pin & sleeve connectors are built with high-quality materials that offer exceptional resistance to shock, moisture, corrosion, and aggressive chemicals. They are available in different configurations, including plugs, receptacles, inlets, and couplers, providing flexibility to meet the specific requirements of each application. These connectors are also equipped with reliable and secure locking mechanisms, ensuring a strong connection and preventing accidental disconnections.
Discover Hubbell
Discover Hubbell: Your trusted provider of quality electrical solutions. Hubbell is a global leader in the electrical industry. Explore their extensive range of products, ranging from twist lock connectors to disconnect switches, from power outlets to floor boxes, and from pin & sleeve connectors to energy management solutions