Fluke: Digital Multimeters, Electrical Testers & Imagers
Fluke is a world-renowned supplier in the field of electronic measurement and testing instruments. For over 70 years, Fluke has established itself as an undisputed leader with its extensive range of high-quality products and constant commitment to innovation. Fluke's electronic measurement and testing instruments include digital multimeters, high-performance oscilloscopes, electrical safety testers, thermal cameras for detecting overheating, precision calibrators, voltage measurement equipment, current testers, resistance testers, electricity measurement instruments, electronic diagnostic tools, insulation testers, spectrum analyzers, data loggers, infrared thermometers, continuity testers, clamp meters, power analyzers, ground testers, and cable and network testers. Fluke's digital multimeters are famous for their user-friendly design and versatility. They offer a comprehensive range of advanced features for measuring voltage, current, resistance, and much more.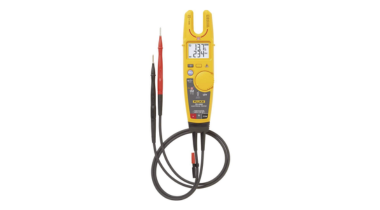 Fluke's electrical testers are designed to ensure the safety and reliability of electrical installations. They allow you to detect voltages, currents, resistances, and continuities, while offering advanced features such as non-contact voltage detection and automatic continuity testing. Whether you need to check electrical circuits, power outlets, or circuit breakers, Fluke's electrical testers are indispensable tools for professional electricians.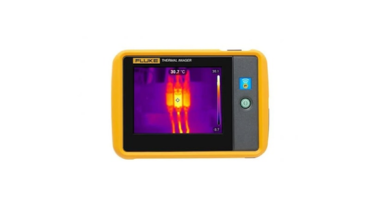 Fluke's thermal imagers revolutionize the inspection of electrical installations by enabling precise thermal visualization. These advanced thermal cameras allow you to quickly identify hotspots, overloads, and overheating issues in electrical systems. With their ability to capture detailed images, these thermal imagers help you identify potential problems before they cause failures or incidents. Fluke's thermal imagers are essential tools for preventive maintenance and the detection of electrical issues.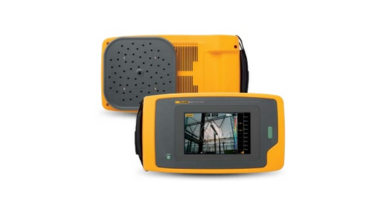 Fluke's acoustic imagers are designed to detect and locate compressed air leaks, gas leaks, vacuum leaks, and sealing problems in mechanical systems. These tools use sensitive microphones to capture the sounds emitted by leaks and convert them into visual images, facilitating their identification and precise localization. Fluke's acoustic imagers enable quick and efficient inspection of industrial equipment, saving time and money by reducing energy losses.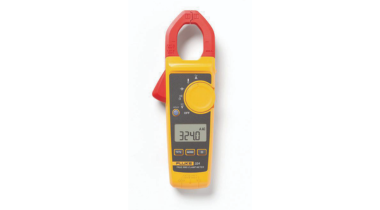 Fluke's clamp meters are versatile tools that allow you to measure electrical current without interrupting the circuit. They are equipped with wide-opening clamps that can easily be attached around conductors, making measurements in tight spaces easier. Fluke's clamp meters offer exceptional accuracy and reliability and are available in a variety of models to meet different measurement needs. Whether you need to measure alternating current, direct current, voltage, or other electrical parameters, Fluke's clamp meters are indispensable tools for electrical professionals.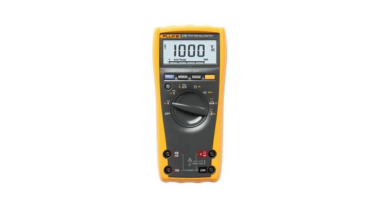 Fluke multimeters are among the most respected in the industry. These versatile devices combine the features of a voltmeter, an ammeter, and an ohmmeter into a single compact instrument. Fluke multimeters offer exceptional accuracy, ease of use, and rugged durability. They are equipped with bright displays and advanced functions such as frequency measurement, non-contact voltage detection, and data capture. Whether you are working on household electrical circuits or complex industrial installations, Fluke multimeters are essential tools for electricians and technicians.
Discover Fluke
Discover Fluke, the global leader in measurement and diagnostic technology. For decades, Fluke has been innovating with cutting-edge solutions in the fields of electronics, electrotechnics, and industrial maintenance. Our products are known for their quality, precision, and durability. Explore Fluke's history, its products, and meet the brilliant minds that make Fluke an undeniable reference.