General Cable's high speed wiring solution, NUAL® Brand FeederPlex HS® Type RW90 answers the contractor's call for rapid cycle construction products. As part of the NUAL Brand family of AA-8030 aluminum alloy conductor assemblies, FeederPlex HS RW90 cable offers the electrical contractor an innovative solution to minimize installation time by reducing labour, waste and material costs. Consisting of a factory-produced assembly of NUAL Brand RW90 conductors that are colour coded for phase identifi cation, FeederPlex HS RW90 features a specially formulated XLPE insulation that allows for faster and easier cable pulling.
Product Features:
NUAL Brand RW90 conductors are light weight and flexible allowing easy pulling of conductor assemblies into raceways
Factory produced assemblies minimize the number of reels required and simplify materials management at the job site
Colour coded phase identification facilitates a safe and error-free installation and connection
Cabled conductor assembly offers lower voltage drop versus the paralleling of single conductors
Specially formulated insulation on the conductors reduces pull force up to 50% compared to standard paralleled single conductors
Cabled assemblies provide distribution efficiencies by reducing the number of SKUs required for stocking each colour and wire size combination
Each NUAL Brand conductor in the assembly is tested to ensure highest quality and performance and has a maximum operating temperature of -40°C to 90°C
Terminates safely with industry standard dual rated aluminum lugs
Conductor insulation is sunlight and moisture resistant and free of harmful heavy metals in compliance with RoHS, Directive 2002/95/EC
NUAL Brand FeederPlex HS cables meet or exceed the requirements of CSA 22.2 No. 38 for Type RW90 and are approved for use in accordance with the recommendations of the Canadian Electrical Code
Application:
NUAL Brand FeederPlex HS cables are intended for general purpose wiring in residential, commercial, institutional and industrial construction
NUAL Brand FeederPlex HS cables can be installed in raceways as service, feeder or branch circuits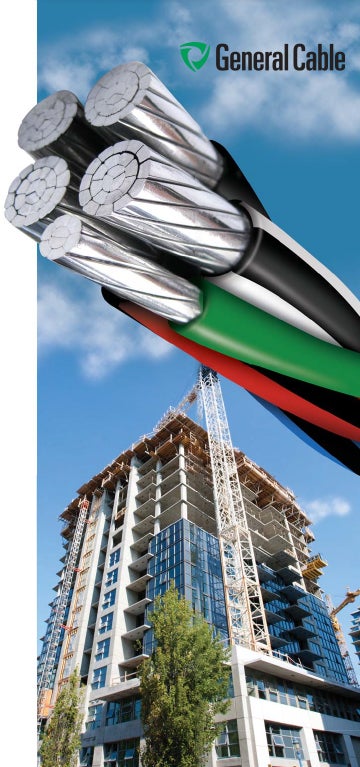 To order or get more information on these products, contact us.