How to safely use ladders in your work Environment
According to the Corporation des Maîtres Électriciens du Québec (CMEQ), there are certain working methods to be followed to ensure safety during electrical connection work. Indeed, their committee suggests installing a stabilizer at the top of the ladder and retaining the work at the rung of the ladder using an AP class safety harness and an F class securing cord. You can consult their document presenting 2 steps, the first one including the principles relating to the safe planning of tasks applicable to work at height and the second one including the parameters to be respected and the suggested safe working procedure for the use of ladders in the absence of an anchorage point and fall arrest link.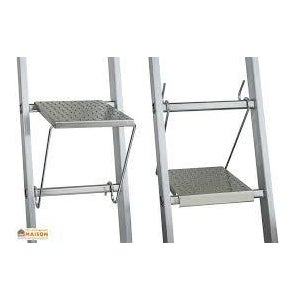 To improve ergonomics and stability, a platform can be used according to the manufacturer's recommendations.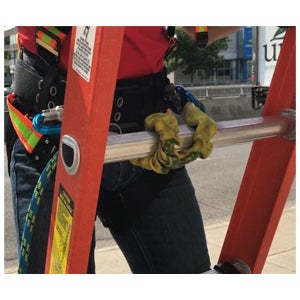 Attach yourself to one of the ladder rungs (tie bar). Make a double round of Class F lanyard in the center of the tie bar.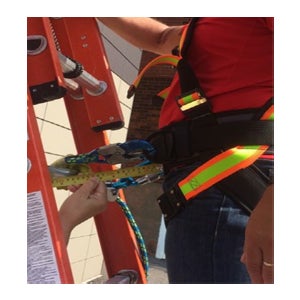 In order to limit the vertical movement to 30cm (12 in), a distance of approximately 20cm (8 in) shall be separate the worker from the tie bar.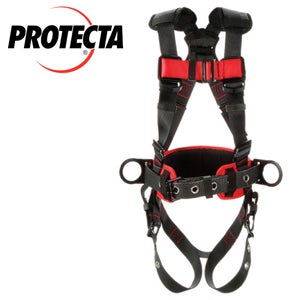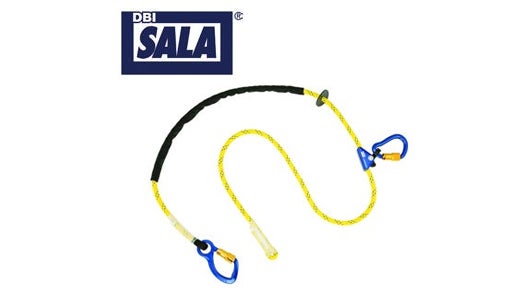 Lanyard
Adjustable Rope Type for Pole Climber
2.4m (8 ft.) adjustable rope positioning lanyard with aluminum carabiner at one end, rope adjuster and aluminum carabiner at other end.
Characteristics
Ideal for work in elevation when climbing a pole
Durable mountaineering rope equipped with a wear indicator
Abrasion resistant sleeve
Lightweight carabiner with automatic locking
# DBI11613008C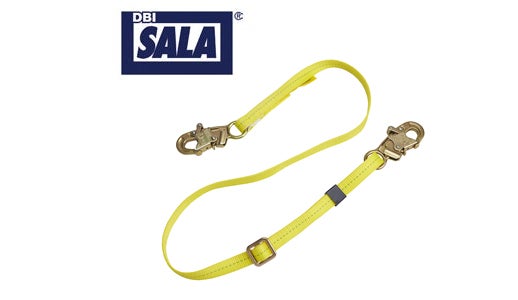 Lanyard
Adjustable Strap Type
Simple and adjustable strap-type lanyard, equipped with standard hooks at each end.
Characteristics
Ideal for a work in elevation or a security device
Abrasion resistant polyester webbing
Integrated wear indicator
Easy to use ; automatic locking at each end
4 ft (1.2 m)  # DBI1231012C
6 ft (1.8 m)  # DBI1231016C
8 ft (2.4 m)  # DBI1231022C

Don't have an ElekNet account? Register here.