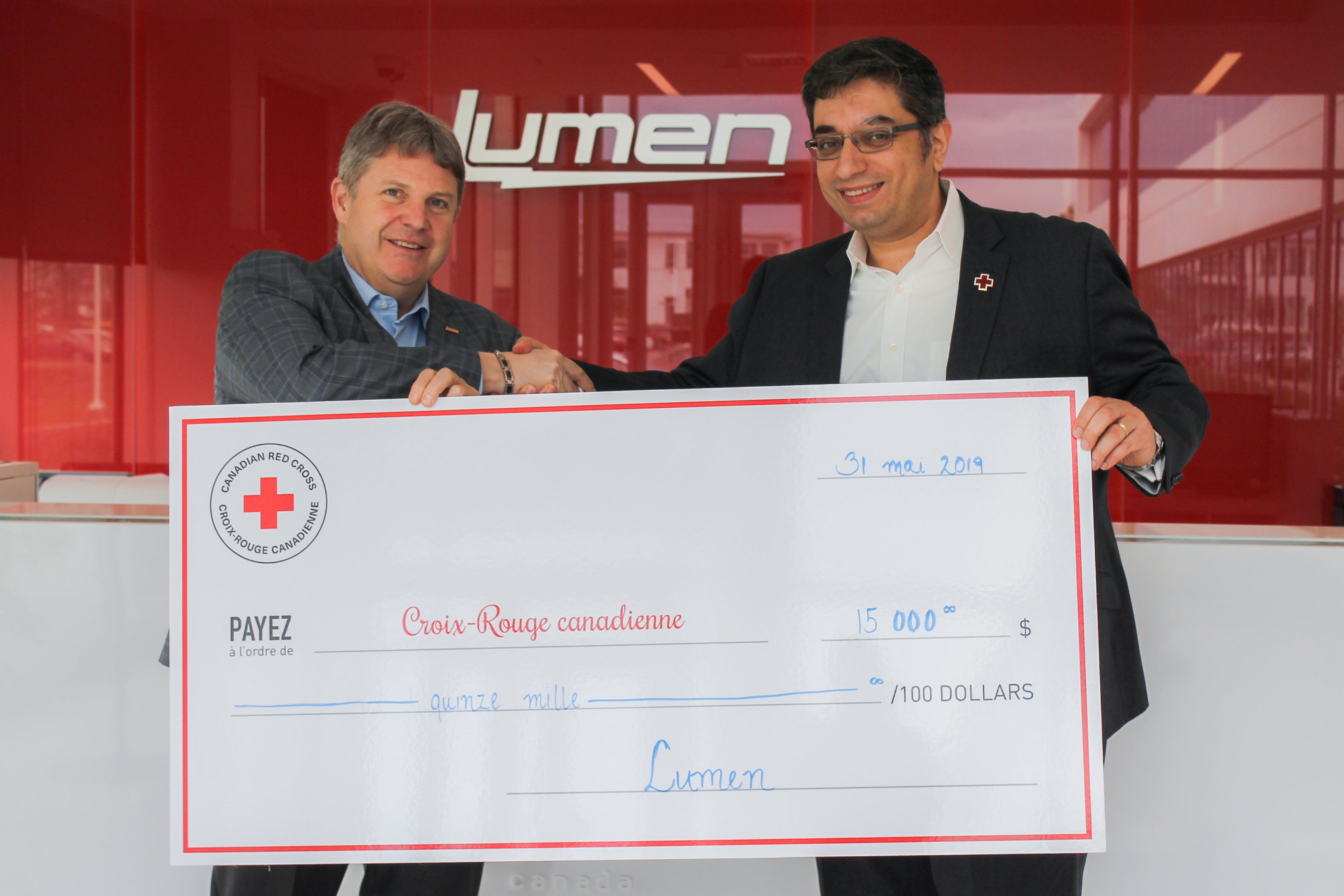 The recent floods have affected many people, including some of Lumen employees. We had then decided to raise funds to support victims and we have received generous contributions. In addition to an initial donation, Lumen proudly contributed the equivalent of the donations raised for a total of $10,000.
Following this campaign, Serge Leblanc, President of Lumen, presented a cheque for $15,000 to Mr. Ghassan Brax, Assistant Manager, Business Partnerships, of Canadian Red Cross.
We would like to thank all those who have contributed to the cause and wish victims much courage.