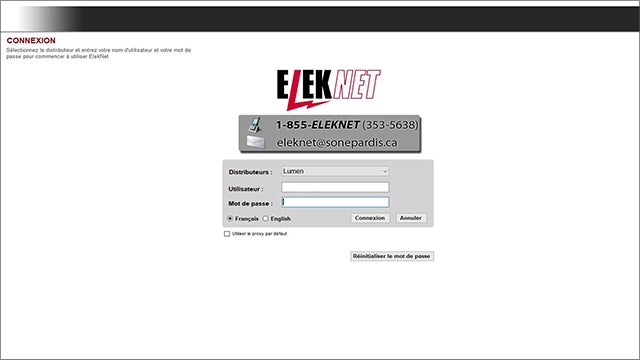 Some of you are currently using ElekNet 4.0, also known as the server version. As of August 1st, 2020, we will end this platform in order to unify everyone's eCommerce experience on lumen.ca.
On ElekNet 4.0, the image of a product is only available in advanced mode, in addition to having to go through several tabs to obtain more information (for example, in-branch inventory). On lumen.ca, all information is available at a glance, in addition to having technical data sheets at your disposal. The use of lumen.ca is much more intuitive and its search engine is significantly better, offering search filters.
If you are using ElekNet 4.0, we invite you to contact your eCommerce Advisor. He will help you ease the transition and will be able to answer all your questions!