FLO: EV Charging Stations for Home & Business
FLO is a leading provider in the field of electric vehicle (EV) charging stations. They specialize in the design, manufacturing, and distribution of intelligent and eco-friendly electric charging solutions. FLO's EV charging stations offer reliable and high-performance charging infrastructure suitable for both residential and commercial needs. With its extensive network of EV charging stations, FLO facilitates the transition to electric mobility. FLO's electric car chargers are compatible with all EV models on the market, providing a universal charging solution. FLO offers a complete range of charging solutions, from residential charging stations to fleet vehicle charging stations. Their intelligent charging infrastructure allows for efficient energy management and charging, ensuring an optimal user experience. Their national network of EV charging stations provides extensive coverage in public spaces as well as corporate parking lots. FLO also provides charging solutions for condominiums, making it easier to adopt electric mobility in shared residential environments. At FLO, they believe in the importance of environmental sustainability. That's why their charging stations are designed to be eco-friendly, promoting fast and efficient charging while minimizing the impact on the environment. Explore FLO's range of EV charging stations and enjoy smart, connected, and tailored charging solutions.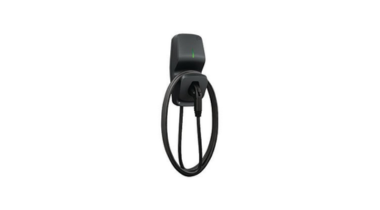 FLO offers a range of home charging stations that allow you to charge your electric vehicle with ease and peace of mind. Their residential charging stations are designed for easy and user-friendly installation, allowing you to charge your vehicle overnight or whenever it's most convenient for you. Whether you need a wall-mounted charging station or a freestanding one, FLO has the solution that fits your needs. Their products feature advanced functionalities such as Wi-Fi connectivity, charge scheduling, surge protection, and short-circuit protection, ensuring safe and efficient charging of your electric vehicle at home.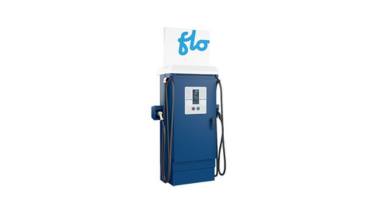 Intelligent Electric Charging for Your Vehicle Fleet For businesses looking to provide electric charging solutions to their employees or customers, FLO offers a range of commercial charging stations that combine functionality and flexibility. Their commercial charging stations provide high charging power and intelligent energy management, allowing for balanced and simultaneous charging of multiple vehicles. Whether you need charging stations for a corporate parking lot, hotel, restaurant, or any other public location, FLO has the solution to suit your needs. Their charging stations feature advanced functionalities such as billing, access management, and remote monitoring, giving you full control over your electric charging fleet.
Discover FLO
Discover the fascinating world of FLO. Immerse yourself in the captivating realm of FLO, where innovation meets electricity. Experience a mesmerizing visual odyssey that showcases FLO's exceptional mastery in electrification. Plunge into the vast expanse of FLO's diverse array of cutting-edge electrical solutions, and unveil a world where technology and expertise converge seamlessly.